Hello, kia ora and welcome to Cypher – The Design Business.
We are Brand Champions of SME's.
Design craft coupled with strategic purpose can create great results for business. Our aim is to help SME's find meaning in their brand and communicate it with their audience in a human and authentic way.
Our studio doors are always open to new people and new business opportunities.
THIS IS WHAT WE DO…
Our Journal – Random posts from the studio
Before you start your next project, there are several things you should look at first. I always find these extra initial steps help..
Read More →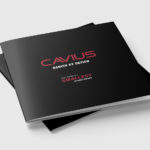 The importance of catalogues as a sales and marketing tool. Catalogues are a significant investment and you can't really afford to get it..
Read More →
Today, it seems like an unspoken letterpress rule that one's creations must feel retro and nostalgic—and perhaps even somewhat dated. After all, that..
Read More →