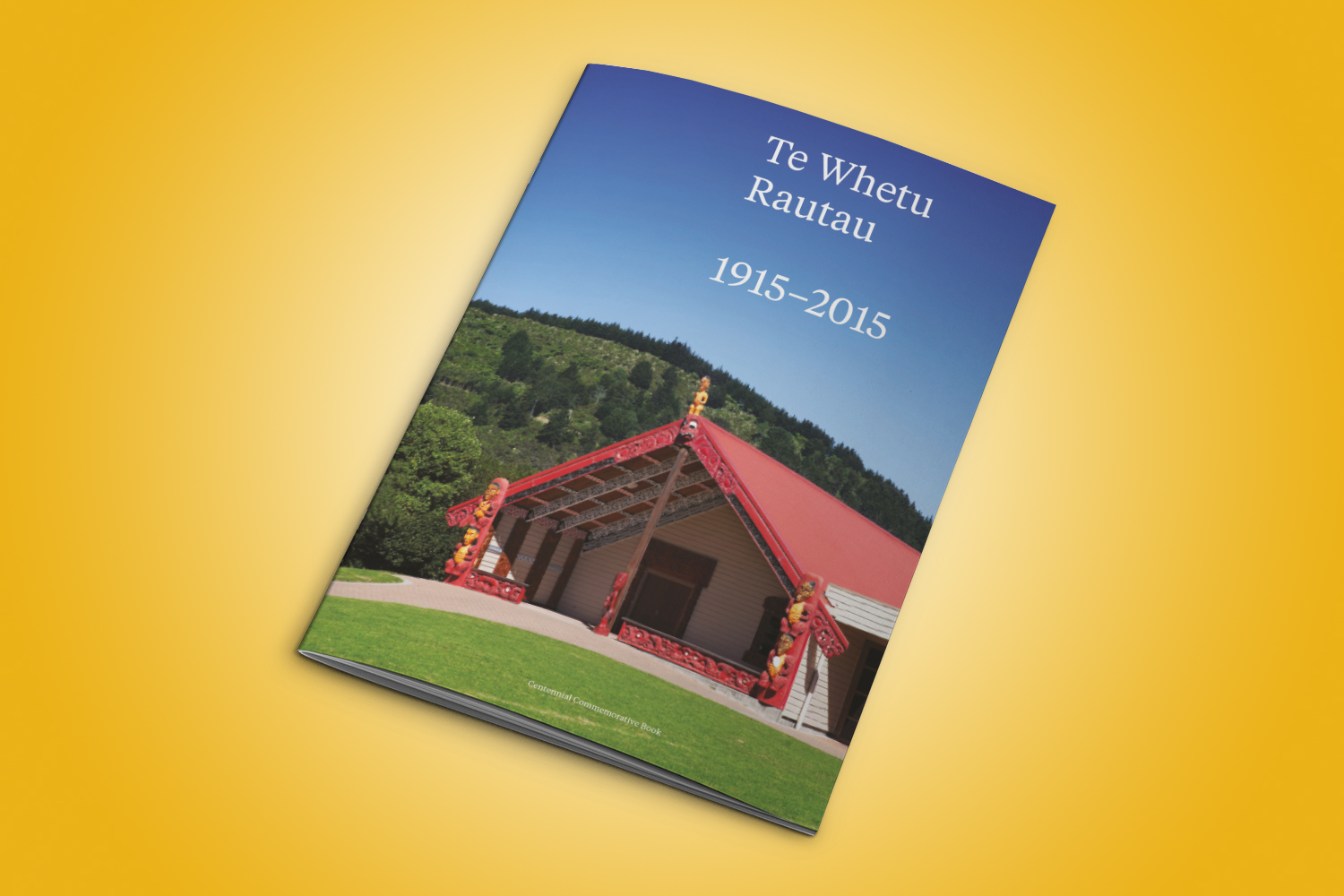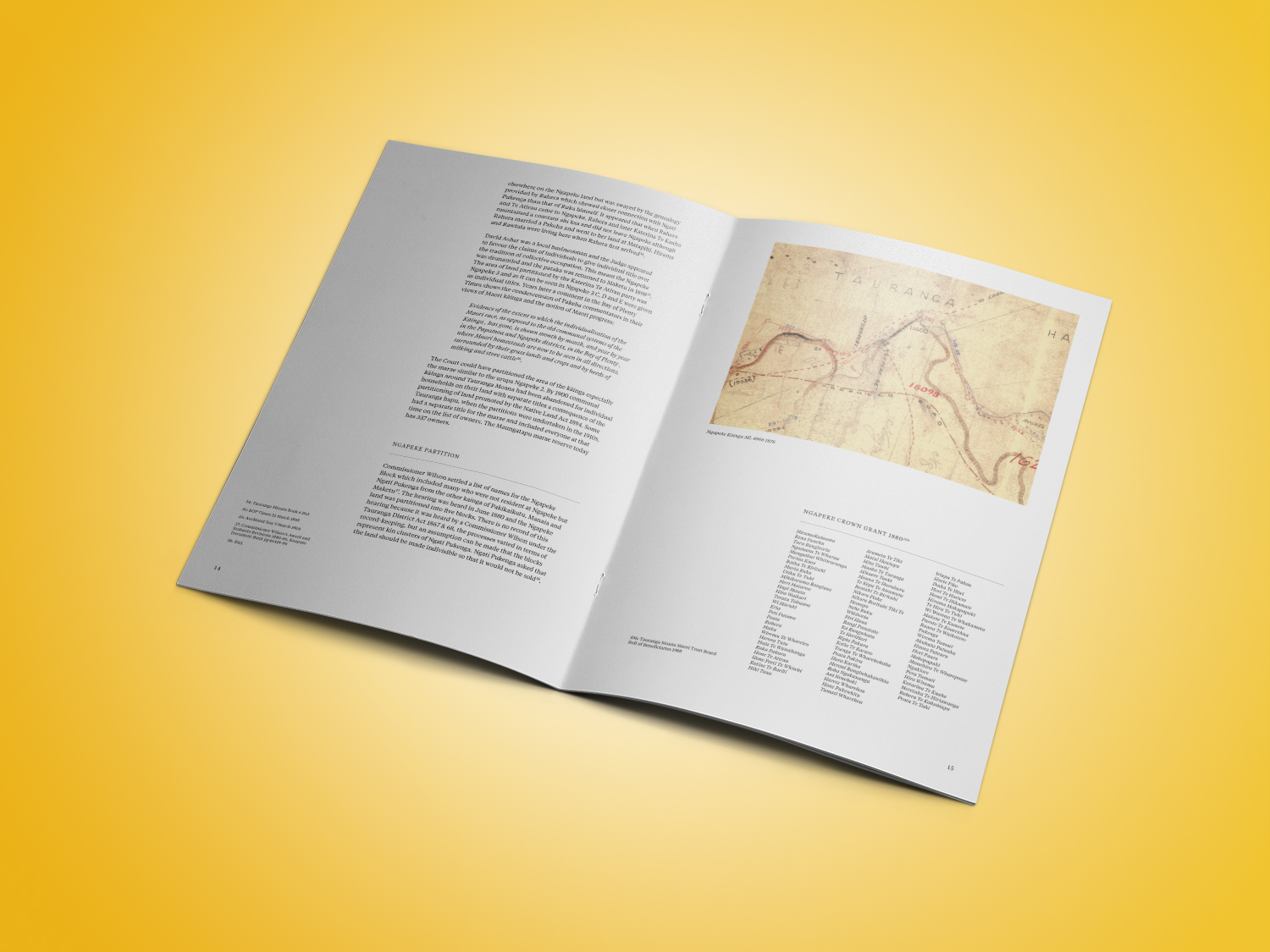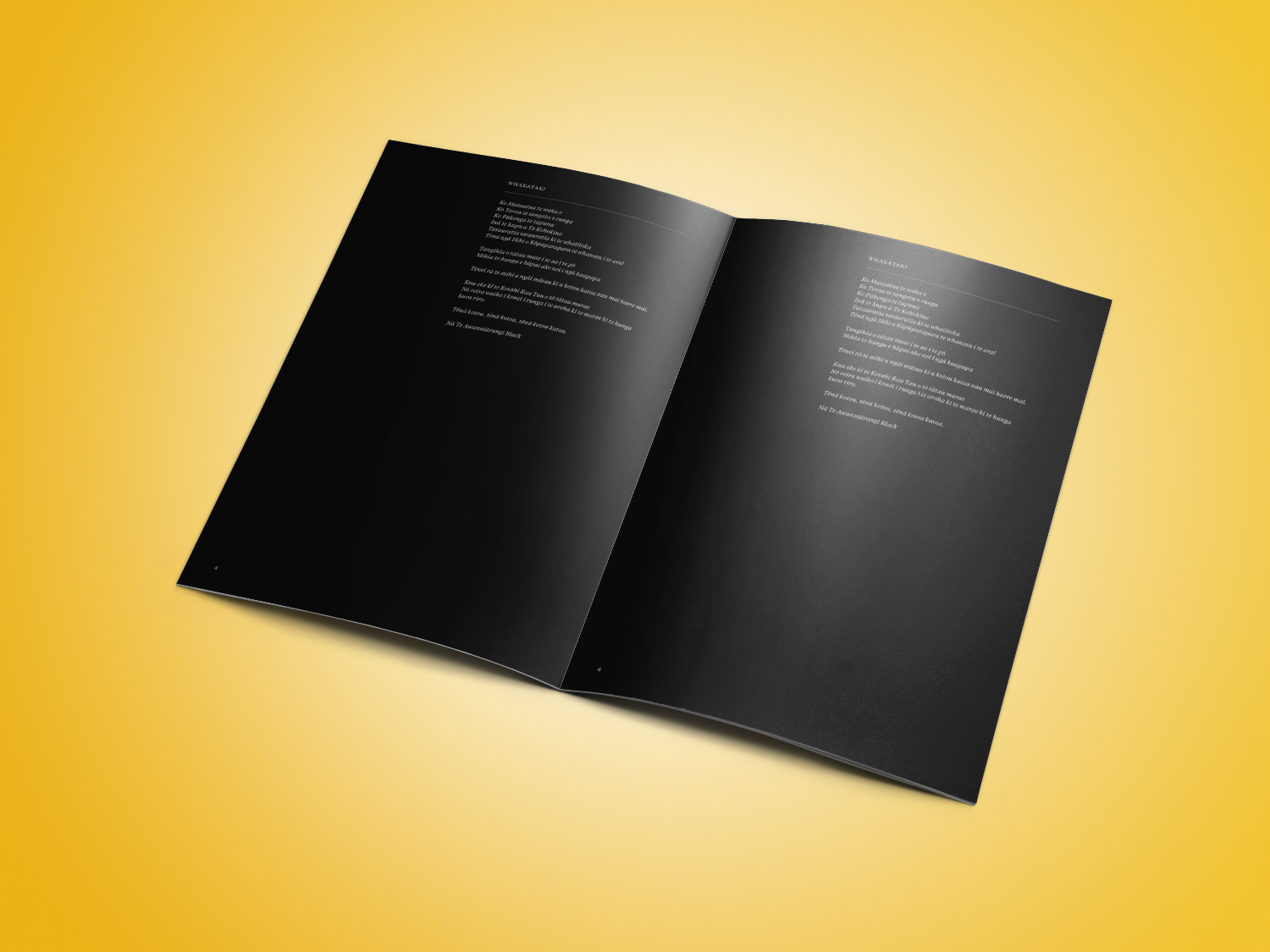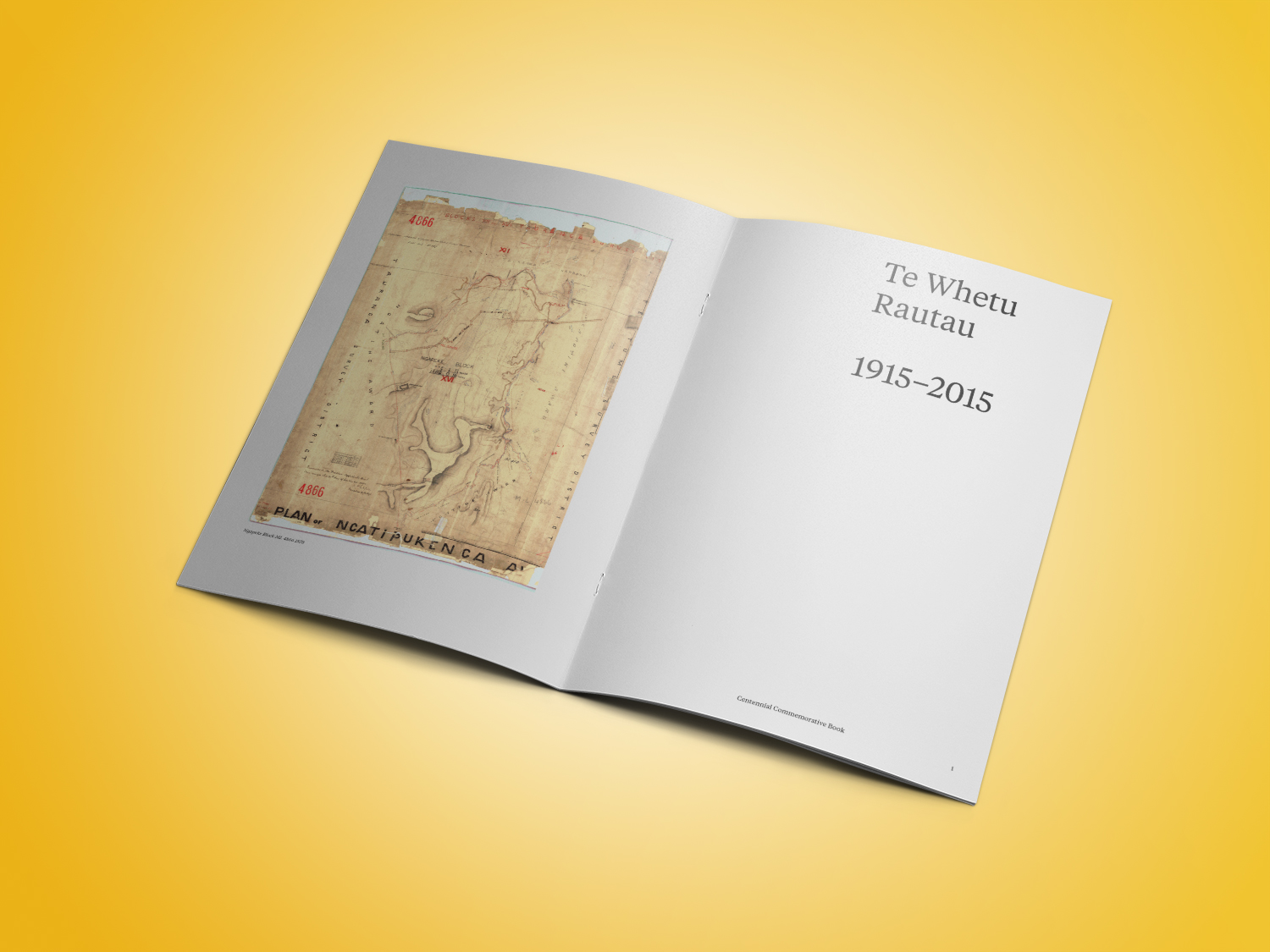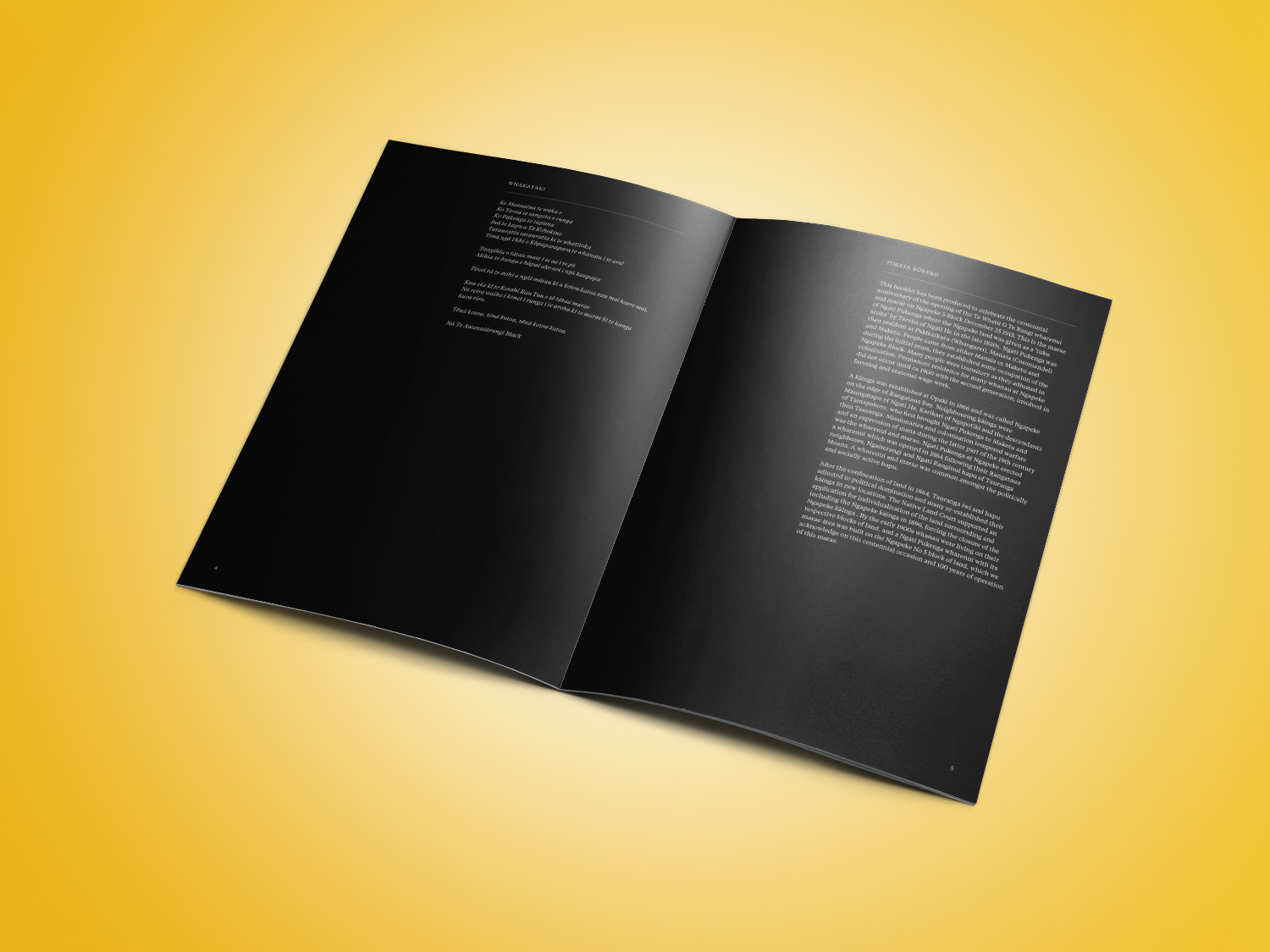 Te Whetū Rautau – 1915 – 2015
This publication has been produced to celebrate the centennial anniversary of the opening of the Te Whetū O Te Rangi wharenui and marae on Ngāpeke 5 Block December 25 1915. This is the marae of Ngāti Pūkenga where the Ngāpeke land was given as a 'tuku aroha' by Tareha of Ngāti He in the late 1850s. Ngāti Pūkenga was then resident at Pakikaikutu (Whangarei), Manaia (Coromandel) and Maketu. People came from either Manaia or Maketu and during the initial years, they established some occupation of the Ngāpeke Block. Many people were transitory as they adjusted to colonisation. Permanent residence for many whānau at Ngāpeke did not occur until ca 1900 with the second generation, involved in farming and seasonal wage work.
A kāinga was established at Opaki in 1866 and was called Ngāpeke on the edge of Rangataua Bay. Neighbouring kāinga were Maungatapu of Ngāti He, Karikari of Ngāpotiki and the descendants of Tamapahore, who first brought Ngāti Pūkenga to Maketu and then Tauranga. Missionaries and colonisation tempered warfare and an expression of mana during the latter part of the 19th century was the wharenui and marae. Ngāti Pūkenga at Ngāpeke erected a wharenui which was opened in 1884 following their Rangataua neighbours, Ngaiterangi and Ngāti Ranginui hapu of Tauranga Moana. A wharenui and marae was common amongst the politically and socially active hapu.
After the confiscation of land in 1864, Tauranga iwi and hapu adjusted to political domination and many re-established their kāinga in new locations. The Native Land Court supported an application for individualisation of the land surrounding and including the Ngāpeke kāinga in 1896, forcing the closure of the Ngāpeke kāinga . By the early 1900s whānau were living on their respective blocks of land, and a Ngāti Pūkenga wharenui with its marae ātea was built on the Ngāpeke No 5 block of land, which we acknowledge on this centennial occasion and 100 years of operation of this marae.
Cohorts:
Dr Des Kahotea & Tyrone Ohia
Date

July 30, 2016

Tags

Publications